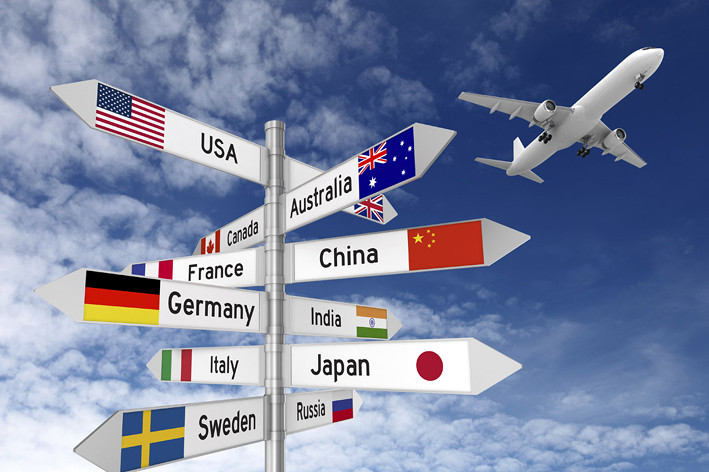 Here are the 94 countries where we, Mauritians, can go without having to have a visa:
Albania, Andorra, Antigua and Barbuda, Austria, Bahamas, Barbados, Belgium, Belize, Benin, Bosnia and Herzegovina, Botswana, Bulgaria, Chile, China, Costa Rica, Croatia, Cyprus, Czechia, Denmark, Dominica, Dominican Republic, Ecuador, Estonia, Fiji, Finland, France, Gabon, Gambia, Georgia, Germany, Ghana, Greece, Grenada, Haiti, Hong Kong, Hungary, Iceland, Indonesia, Israel, Italy, Jamaica, Japan, Kenya, Kiribati, Kosovo, Latvia, Lesotho, Liechtenstein, Lithuania, Luxembourg, Macao, Macedonia (FYROM), Malawi, Malaysia, Malta, Micronesia, Monaco, Montenegro, Mozambique, Namibia, Netherlands, New Zealand, Norway, Palestinian Territories, Panama, Philippines, Poland, Portugal, Romania, Russian Federation, Rwanda, Saint Kitts and Nevis, Saint Lucia, San Marino, Senegal, Singapore, Slovakia, Slovenia, South Africa, South Korea, Spain, St. Vincent and the Grenadines, Swaziland, Sweden, Switzerland, Tanzania, Trinidad and Tobago, Tunisia, Uganda, United Kingdom, Vanuatu, Vatican City, Zambia and Zimbabwe.
These 27 countries issue a visa to Mauritians as soon as they arrive:
Bolivia, Cambodia, Cape Verde, Comoros, Congo (Dem. Rep.), Cote d'Ivoire (Ivory Coast), Djibouti, Guinea-Bissau, Iran, Jordan, Laos, Madagascar, Maldives, Marshall Islands, Mauritania, Nepal, Nicaragua, Palau, Qatar, Samoa, Thailand, Timor-Leste, Togo, Turkey, Tuvalu, Ukraine and United Arab Emirates.
These 3 countries have special procedures concerning the visa they deliver:
India (Electronic Visa), Sri Lanka (Electronic Travel Authorization ) and Seychelles (Visitor's permit)
And, finally, these are the countries which force us to obtain a visa before visiting them:
Afghanistan, Algeria, Angola, Argentina, Armenia, Australia, Azerbaijan, Bahrain, Bangladesh, Belarus, Bhutan, Brazil, Brunei, Burkina Faso, Burundi, Cameroon, Canada, Central African Republic, Chad, Colombia, Congo, Cuba, Egypt, El Salvador, Equatorial Guinea, Eritrea, Ethiopia, Guatemala, Guinea, Guyana, Honduras, Iraq, Ireland, Kazakhstan, Kuwait, Kyrgyzstan, Lebanon, Liberia, Libya, Mali, Mexico, Moldova, Mongolia, Morocco, Myanmar [Burma], Nauru, Niger, Nigeria, North Korea, Oman, Pakistan, Papua New Guinea, Paraguay, Peru, Sao Tome and Principe, Saudi Arabia, Serbia, Sierra Leone, Solomon Islands, Somalia, South Sudan, Sudan, Suriname, Syria, Taiwan, Tajikistan, Tonga, Turkmenistan, United States of America, Uruguay, Uzbekistan, Venezuela, Viet Nam and Yemen.
[Raw data obtained from Passport Index]