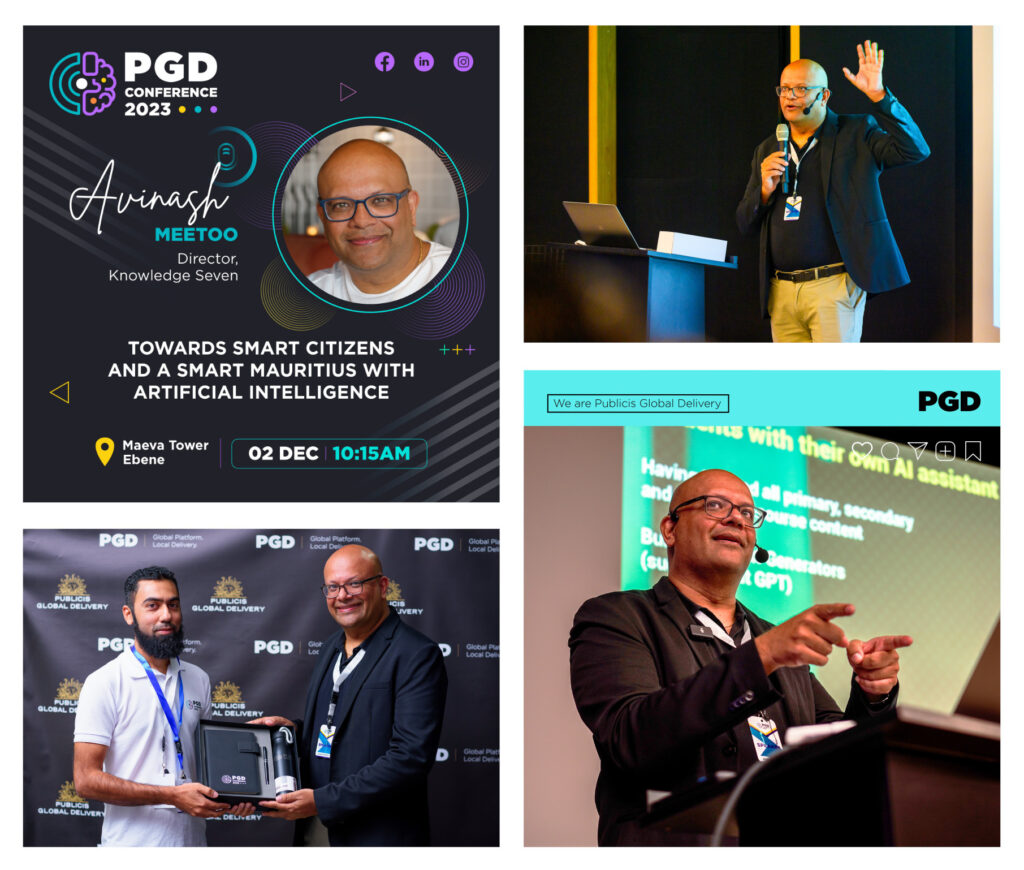 On Saturday 2 December, I gave a talk titled "Towards Smart Citizens and a Smart Mauritius with Artificial Intelligence" at the PGD Conference 2023 hosted by Publicis Global Delivery in Ébène.
I focused on the intersection between technology (including emerging technologies such as Artificial Intelligence), innovation and policy-making in order to create a Smart Mauritius. I highlighted the importance of generating a critical mass of smarter citizens and how Artificial Intelligence can be a formidable tool to help achieve this vision. Specifically, I discussed Generative AI and Large Language Models like ChatGPT, emphasising their applications in education and the workplace.
During the Q&A session, I addressed ways for the private sector to contribute to national long-term projects. We also discussed about how to properly use Generative AI in the classroom as well as effective methods to teach computer science and software engineering. Additionally, I engaged the audience with a quiz about the Internet, Google and Linux, even awarding a prize!
Special thanks to Vishwadev Bhundhoo, Ashmal Ramburn, Vikesh Joypaul, Yashin Soraballee and François Bredel from Publicis Global Delivery for having invited me to participate in this interesting event.