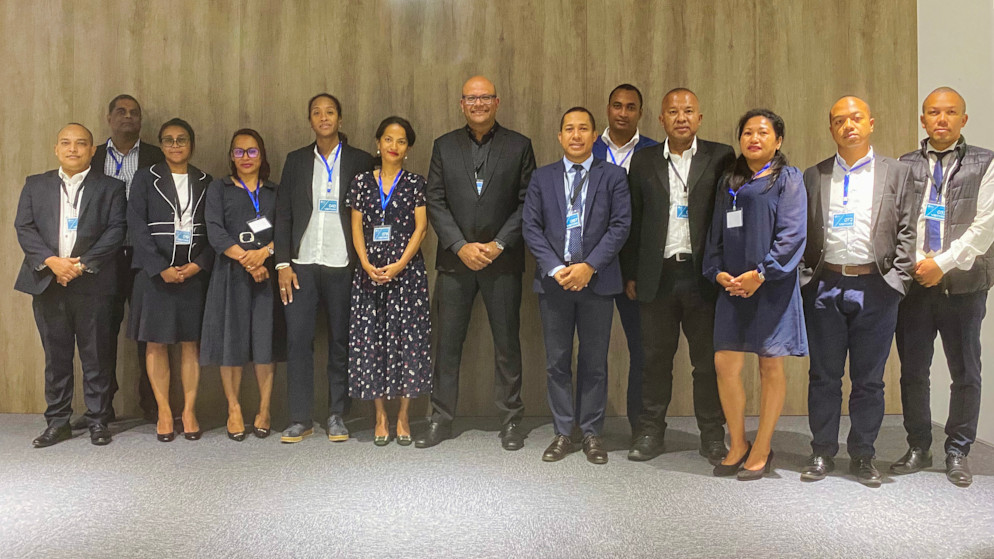 Le 28 juin 2023, j'ai eu le plaisir de faire une présentation d'une heure à une délégation de EDB Madagascar durant leur voyage d'étude à Maurice axé sur la digitalisation des services publics.
Durant ma présentation, qui a eu lieu à EDB Maurice, j'ai expliqué les grands axes de la vision 2030 de Maurice, comment la technologie (y compris les technologie émergentes comme l'intelligence artificielle) et l'innovation sont des catalyseur de croissance, le fonctionnement des agences gouvernementales et les diverses politiques en cours à Maurice.
Cette présentation a été suivie par une dynamique séance de questions / réponses.
Cette délégation est menée par M. Tojo Ramamonjisoa, Directeur des Réformes et du Développement du Secteur Privé à EDB Madagascar, et inclue des représentants du Ministère de la Justice, du Ministère du Travail, de l'Emploi et de la Fonction Publique, du Ministère de l'Intérieur et de la Décentralisation, du Ministère de l'Industrialisation, du Commerce et de la Consommation ainsi que d'autres employés de EDB Madagascar.
English version
On 28 June 2023, I had the pleasure of giving a one-hour presentation to a delegation from EDB Madagascar during their study trip to Mauritius focused on the digitalisation of public services.
During my presentation, which took place at EDB Mauritius, I explained the main aspects of Vision 2030 of Mauritius, how technology (including emerging technologies such as artificial intelligence) and innovation are catalysts for growth, the functioning of government agencies and the various policies underway in Mauritius.
This presentation was followed by a dynamic question and answer session.
This delegation is led by Mr. Tojo Ramamonjisoa, Director of Reforms and Private Sector Development at EDB Madagascar, and includes representatives of the Ministry of Justice, the Ministry of Labour, Employment and Public Service, the Ministry of the Interior and Decentralisation, the Ministry of Industrialisation, Trade and Consumption as well as other employees of EDB Madagascar.