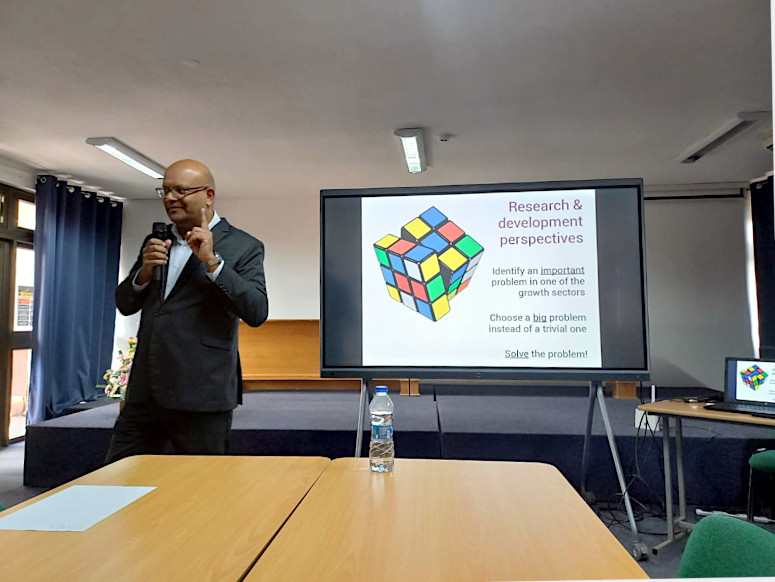 On 12 July 2023, I gave a keynote presentation on "How to Embrace Artificial Intelligence in Academia and the implications for universities" during a workshop on "Artificial Intelligence and AI Text Generators such as ChatGPT" organised by the University of Technology, Mauritius.
I spoke about Research & development perspectives for academics and on the need to solve big and real problems instead of having fun with toys. I spoke about the need for more collaborative work, on the optimal use of technology and innovation as catalysts of development and on how technology and AI can be used in education.
There are many structural problems in Mauritius such as the fact that the population is ageing, that there is a lack of workforce and talent at all levels, and I put a lot of emphasis on the immense role universities have to play in creating the workforce of tomorrow and the future. Or else…
I also briefly touched upon jobs in entertainment which will abound in the future because of the amount of leisure time we have now.
There were many people attending, among which a lot of academic and non-academic staff of the University of Technology, Mauritius. There were also people from the education sector but from other institutions as well as a few foreign students.
The feedback I got at the end was very positive.