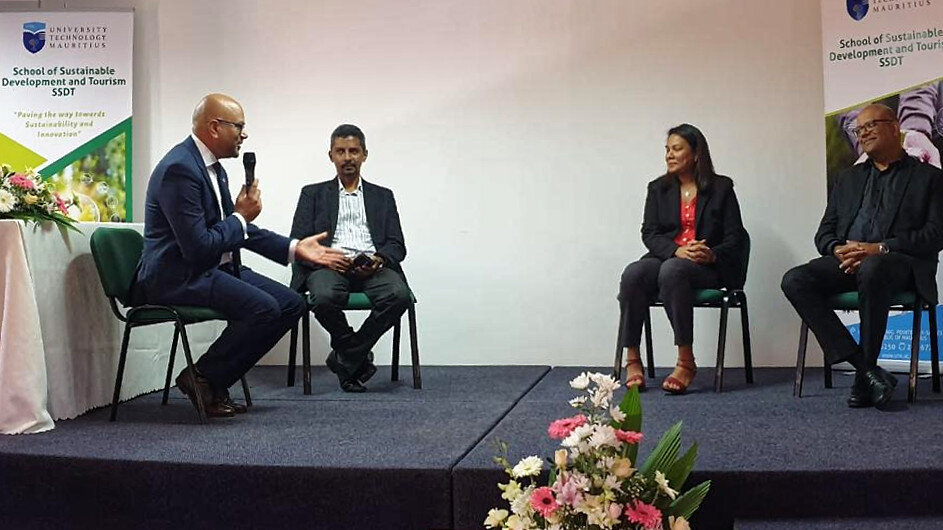 Today, I participated in a Road to Net Zero conference organized by the School of Sustainable Development and Tourism of the University of Technology, Mauritius and the University of Birmingham, UK. Themes covered during the day were climate change, renewable energy, ESG disclosure and the SDG framework.
The official opening was done by the Minister of Environment and Sustainable Development and the Minister of Information Technology, Communication and Innovation.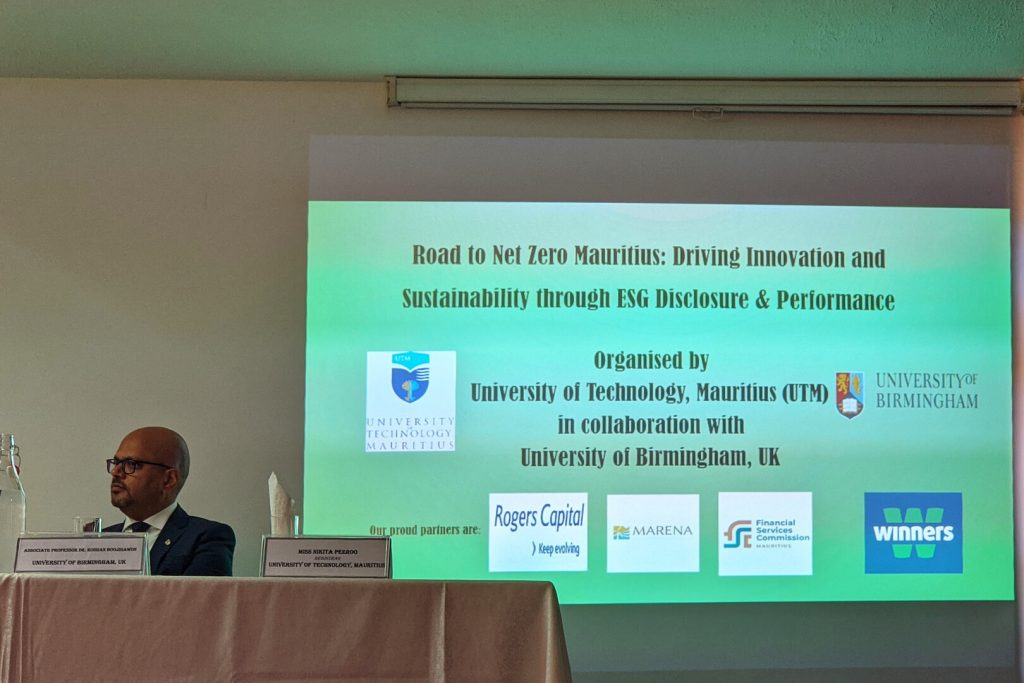 The keynote speaker was Associate Professor Roshan Boojihawon from the University of Birmingham in the UK. Rudy Oh-Seng, Environment Officer at the Ministry of Environment and Sustainable Development, intervened next.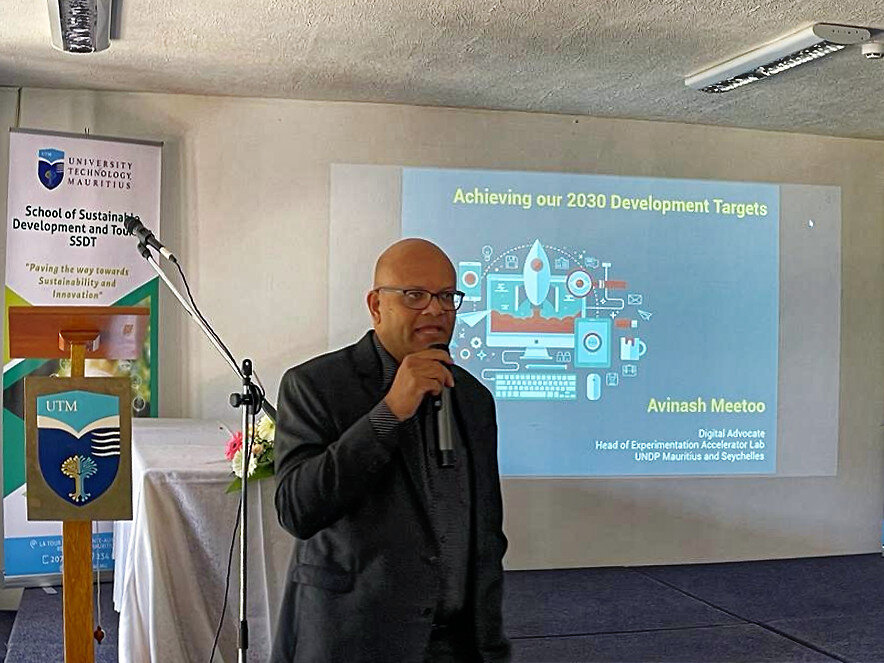 My own presentation was about ways to achieve our 2030 development targets. I spoke about the existing Vision 2030 of the Republic of Mauritius, the UNDP Strategy for 2022 to 2025 and the absolute need to focus on having a skilled workforce to tackle the important and big problems facing us.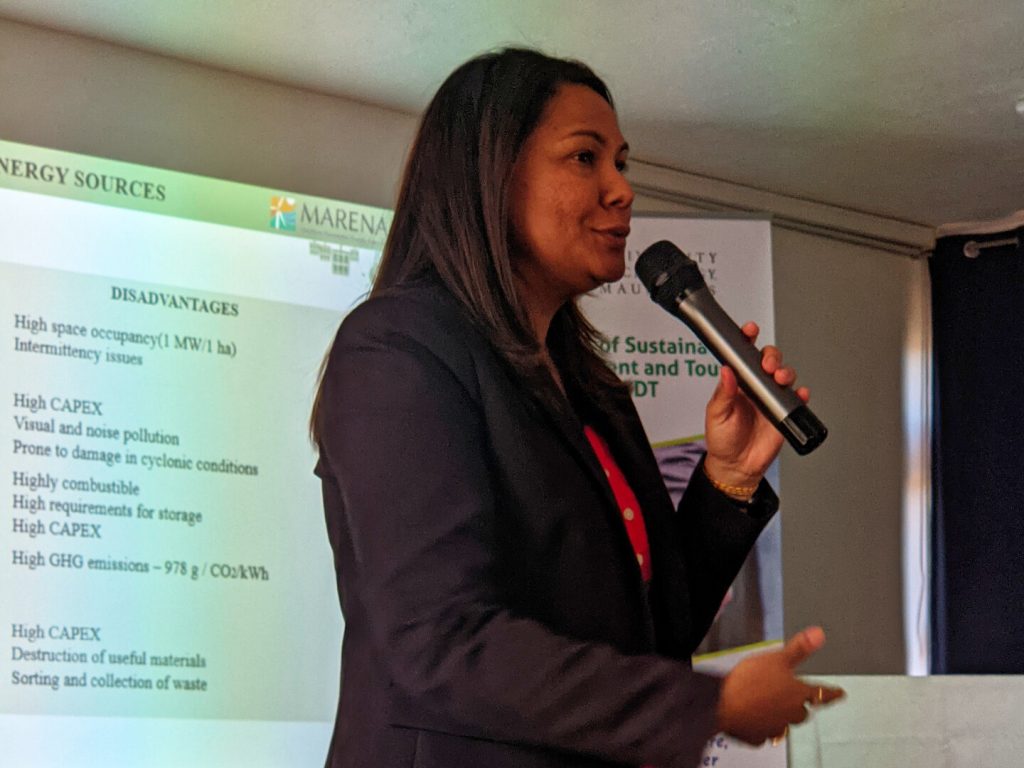 Last but not least was Mreedula Mungra, the Chief Executive Officer of the Mauritius Renewable Energy Agency (MARENA), who masterfully explained the steps to follow to achieve the vision of having 60% renewable energy within the next eight years.
In the audience were representatives of the private sector involved in sustainability, academics and students from Mauritius and abroad. The level of interaction between the audience and the speakers was excellent. Many were young professionals and young students and they are instrumental in the country acheiving its many targets.
Tomorrow, the sessions will be more technical and more focussed on ESG disclosure.