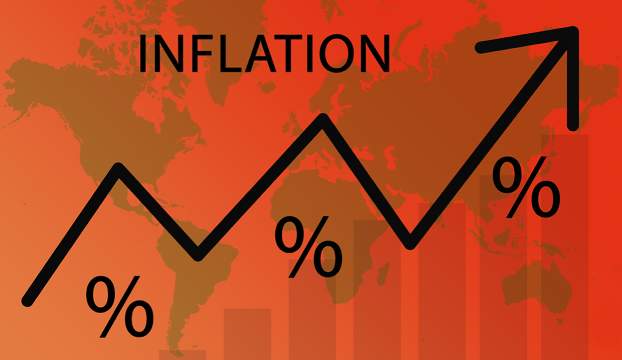 I am not an economist but I have a family and it is important for us to be financially literate and sound. I have been hearing, for the past few months, that inflation is rising all over the world and is currently at 6.3% in Mauritius according to my own calculations. The last time the rate of inflation was that high in Mauritius was in 2011, eleven years ago.
I am trying to understand what effects a rising inflation will have on the country's economy but also the economy of a typical household. I am doing that by reading a lot of articles online, watching relevant videos on YouTube as well as participating in a few selected online forums.
Why inflation is so high?
As observed in an article in The Conversation, the population generally feels that COVID-19 is under control and are going out and consuming / purchasing more now.
People are using their own savings made during the pandemic but also the stimulus checks and other pandemic-related aid they obtained from Government.
In some countries, because of the Great Resignation currently happening, companies have had to increase salaries to retain their departing staff. This contributes to an increasing inflation. I don't think that salaries are increasing in Mauritius yet but I might be wrong…
Consequently, as demand is increasing, sellers are increasing the prices for products and services (and this is what inflation basically is).
The disruptions in shipping and logistics are also contributing to increased prices. There are also chip shortages for important electronic products.
Why high inflation is bad?
High inflation means high prices and poor people will start having difficulties. This is already happening in many countries and can give rise to social unrests.
Companies also suffer when inflation is high as they buy their raw supplies at higher prices. They are forced to sell at a higher price too to keep their profitability (or they need to lower their expectations or decrease production).
If inflation continues increasing, then there is the risk of hyperinflation. This has happened in the past in a few countries.
How does central banks limit inflation?
The best way to control inflation is to incite people and companies not to consume or purchase too much. The way to do that is to increase the interest rates on savings in banks.
Right now, it is around 0.4% per year in Mauritius and, with a 6.3% inflation rate, people have (nearly) zero incentive to save. Better use the money, which will be worth 6.3% less next year, and get the latest car or TV, they say.
The central banks will surely decide to increase the interest rate on savings this year. Of course, people will save more and, hence, the economy will slow down. Similarly, borrowers will have higher interest rates to pay which will also incite them not to borrow too much thereby slowing down the economy even more.
But slowing the economy too much is as dangerous as letting prices increase.
Central banks will definitely have to be careful in their approach.
I am trying to understand what to invest in (securely) in times of high inflation. I will write a post on that. Meantime, please free to offer your suggestions in the comments section.