I have just finished listening to the hearings of Mr David Perry QC (representing the Appellant) and Mrs Clare Montgomery QC (representing the Respondents) by Lord Kerr, Lord Carnwath, Lord Lloyd-Jones, Lord Kitchin and Lord Sales, Lord Justices of the Judicial Committee of the Privy Council concerning the "Director of Public Prosecutions (Appellant) v [Pravind] Jugnauth and another (Respondents)" case (also known as the Medpoint case).
We will have to wait for the outcome.
During the hearings which took hours, I noticed a few interesting things which I would like to share with you: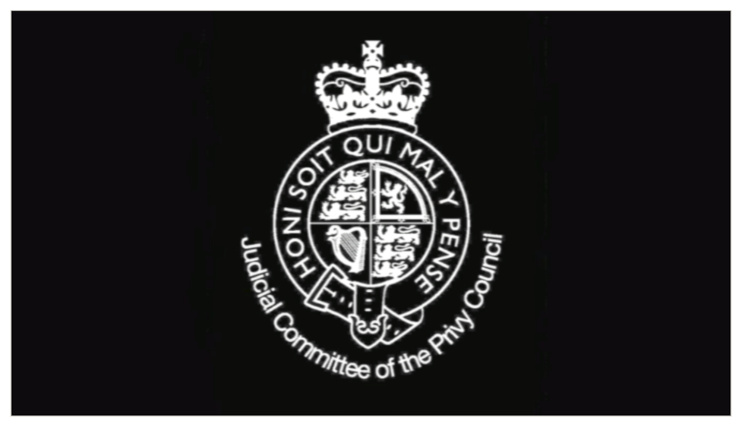 Honi soit qui mal y pense is, according to Wikipedia, a French maxim used as the motto of the British chivalric Order of the Garter. Interestingly, Dieu et mon droit is another French maxim used as the motto of the Monarch of the United Kingdom. From Wikipedia again, the motto is said to have first been used by Richard I (1157–1199) as a battle cry and presumed to be a reference to his French ancestry and the divine right of the Monarch to govern. It was adopted as the royal motto of England by King Henry V (1386–1422) with the phrase "and my right" referring to his claim by descent to the French crown.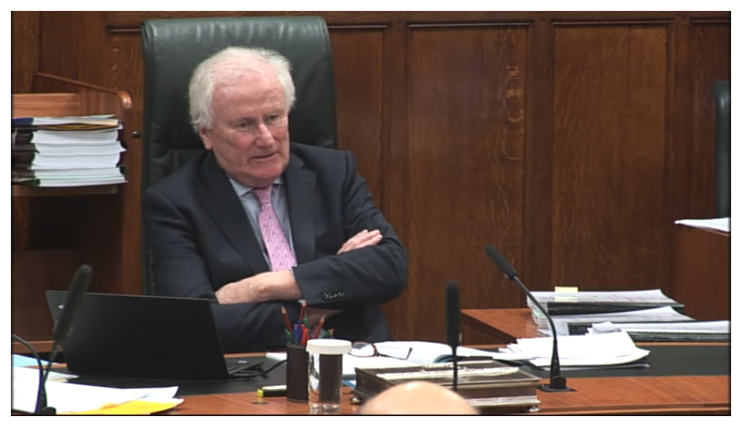 The second interesting thing I noticed was how relaxed the Lord Justices seem to be. They were relaxed in the way they dress (no fancy / old-fashioned wig), the way they talked (no pomposity) and the way they generally engaged with the two QCs. For me, this is quite unexpected. I was persuaded that we were going to be in a Victorian show.
The other thing which impressed me was that they were very willing to ask many questions. I felt that they wanted to collect the maximum amount of information before giving their ruling.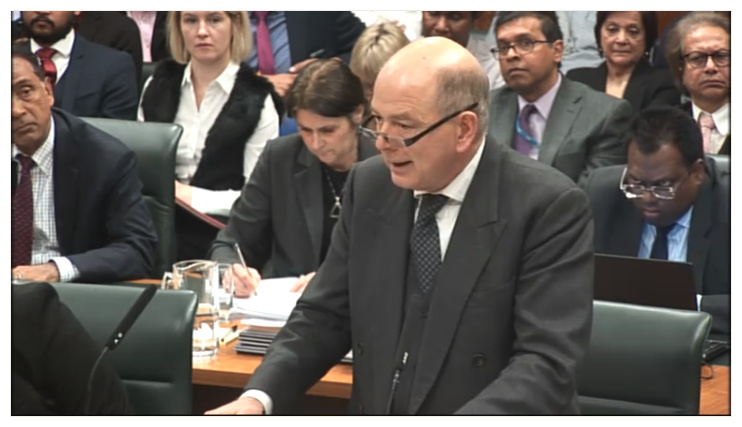 Concerning Mr David Perry QC, I was quite impressed by his last intervention. I am not sure that I understood everything he said (I surely didn't) but it was an interesting experience listening to him.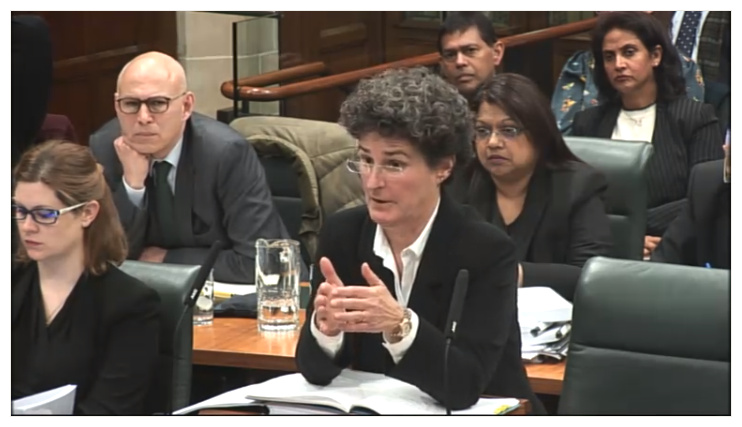 As for Mrs Clare Montgomery QC, I was quite impressed by the way she generally stood and addressed the Lord Justices. She radiated confidence.