On 15 March 2016, the Korea Baduk Association awarded AlphaGo the highest Go grandmaster rank: an Honorary 9 Dan. It was given in recognition of AlphaGo's sincere efforts to master Go's Taoist foundations and reach a level close to the territory of divinity.
AlphaGo vs Lee Sedol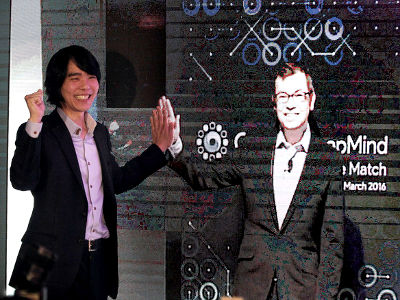 From Wikipedia,
AlphaGo versus Lee Sedol was a five-game Go match between South Korean professional Go player Lee Sedol and AlphaGo, a computer Go program developed by Google DeepMind, between 9 and 15 March 2016. The match was played in Seoul, South Korea. AlphaGo won all but the fourth game; all games were won by resignation. The match has been compared with the historic chess match between Deep Blue and Garry Kasparov in 1997.
AlphaGo, a computer program, played so well that the Korea Baduk Association awarded it the highest Go grandmaster rank: an "Honorary 9 Dan". According to the association members, AlphaGo had reached a level "close to the territory of divinity" which I interprete to mean that AlphaGo played better than any human being ever.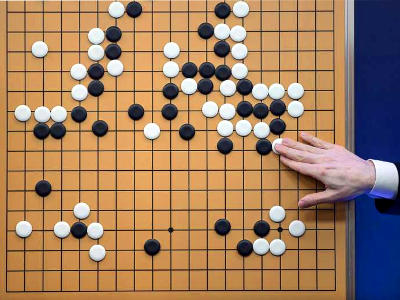 This is something very profound. From Wikipedia once more:
Go is a complex board game that requires intuition, creative and strategic thinking. It has long been considered a difficult challenge in the field of artificial intelligence (AI) and is considerably more difficult to solve than chess. Many in the field of artificial intelligence consider Go to require more elements that mimic human thought than chess.
Consequently, it is fair to conclude that AlphaGo is one of the first instances of human-like thoughts by a computer. AI has reached a new level.
AlphaGo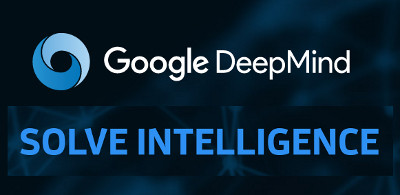 From Wikipedia,
AlphaGo's algorithm uses a combination of machine learning and tree search techniques, combined with extensive training, both from human and computer play. The system's neural networks were initially bootstrapped from human game-play expertise. AlphaGo was initially trained to mimic human play by attempting to match the moves of expert players from recorded historical games, using a KGS Go Server database of around 30 million moves from 160,000 games by KGS 6 to 9 dan human players.

Once it had reached a certain degree of proficiency, it was trained further by being set to play large numbers of games against other instances of itself, using reinforcement learning to improve its play. The system doesn't use a "database" of moves to play.
In other words, AlphaGo learned Go by observing the best humans and to become better than any human and to improve its play then played a large number of games against itself. This is mesmerizing and a bit frightening too.
What is interesting, of course, is that AlphaGo is just one application of DeepMind. In its core, DeepMind is a formidable Artificial Intelligence which can, basically, learn most of the tasks done by human beings and, by playing against itself, become better than any human before…
DeepMind
DeepMind Technologies was founded by Demis Hassabis, Shane Legg and Mustafa Suleyman in 2010 and it was acquired by Google in 2014.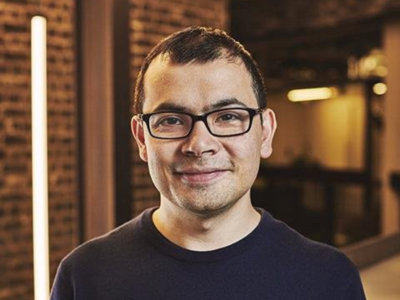 Larry Page is the CEO of Google DeepMind now. From Wikipedia,
DeepMind goal is to solve intelligence, which they are trying to achieve by combining the best techniques from machine learning and systems neuroscience to build powerful general-purpose learning algorithms". They are trying to formalize intelligence in order to not only implement it into machines, but also understand the human brain.

As opposed to other AIs, such as IBM's Deep Blue or Watson, which were developed for a pre-defined purpose and only function within its scope, DeepMind claims that their system is not pre-programmed: it learns from experience, using only raw pixels as data input. Technically it uses deep learning on a convolutional neural network, with a novel form of Q-learning, a form of model-free reinforcement learning.
We tend to forget that we live in 2016.
AlphaGo and DeepMind has just made me (and you I hope) realise that Artificial Intelligence is not very far away. Be warned if you are not doing something complex enough.
An update: The Korean government has just decided to invest $860 million (more than 30 billion rupees) in Artificial Intelligence research and development over the next five years. This includes the founding of a high-profile, public–private research centre with participation from several Korean conglomerates such as Samsung, LG Electronics, Hyundai and Naver.