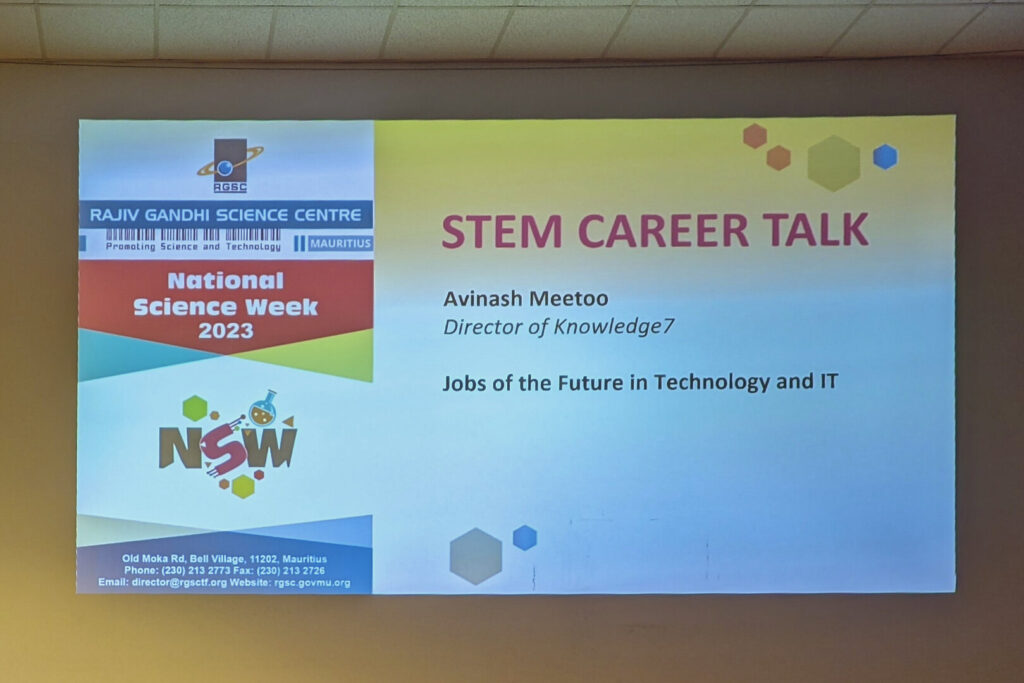 Today, I gave a talk on "Jobs of the Future in IT and Technology" during the National Science Week 2023 at the Rajiv Gandhi Science Centre.
In the audience were many high-school (college) students from Form IV (Grade 10) onwards and their teachers.
Together with the other speakers present (Delphine Maillard, Dr Malay Mishra and Shyam Fulena), I gave an overview of career possibilities in Science, Technology, Engineering and Maths (STEM).
Of course, I couldn't prevent myself from linking everything to Vision 2030 and speaking of jobs in the entertainment sector which combine Arts and STEM.
After the four presentations, there was an interactive session where students asked a number of interesting questions.
I hope that we have been able to inspire the new generation to take the challenge to (contribute to) build a Smart Mauritius.
It was a great experience and I am looking forward to making another talk tomorrow with a slightly different audience: university students.